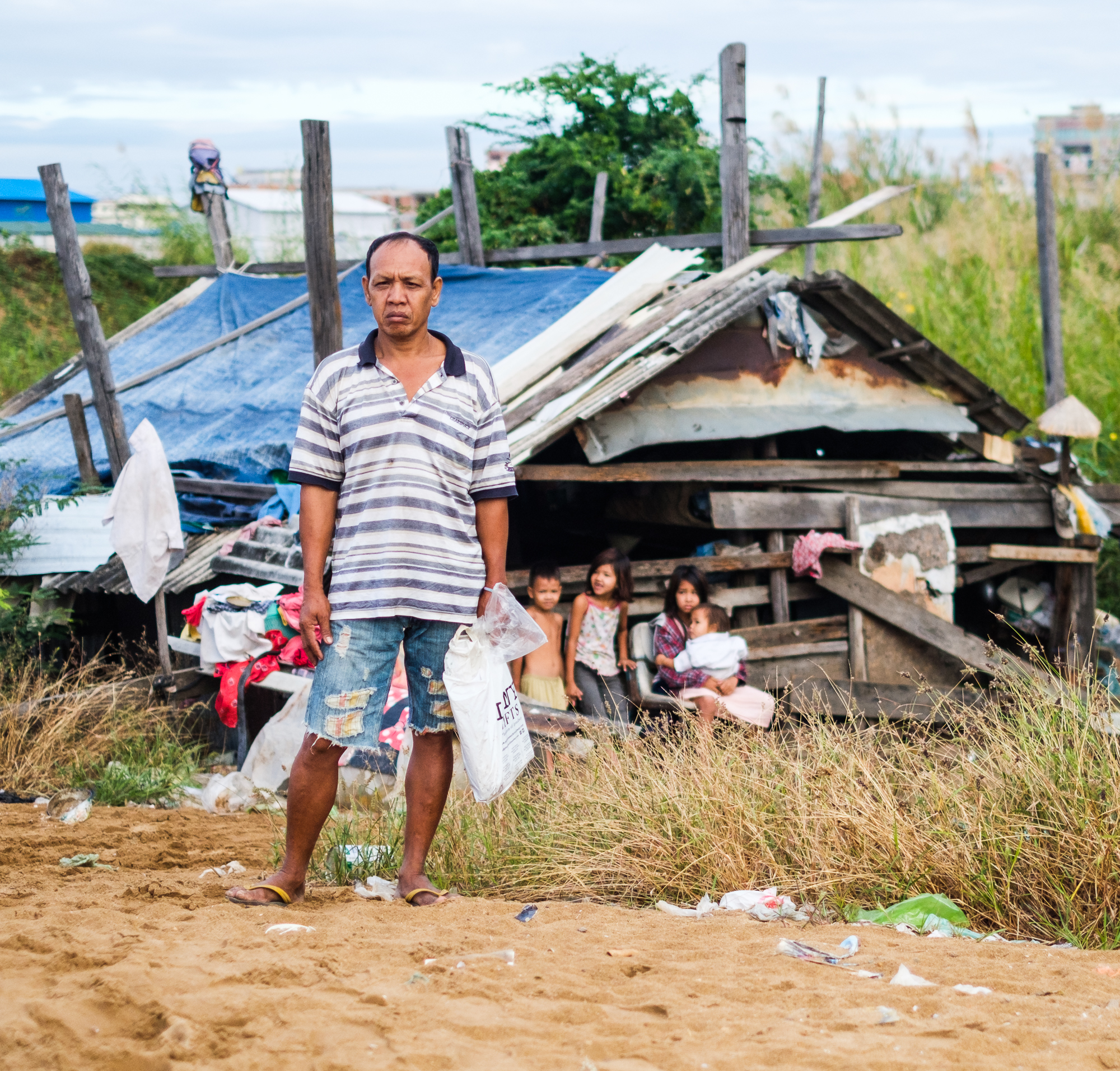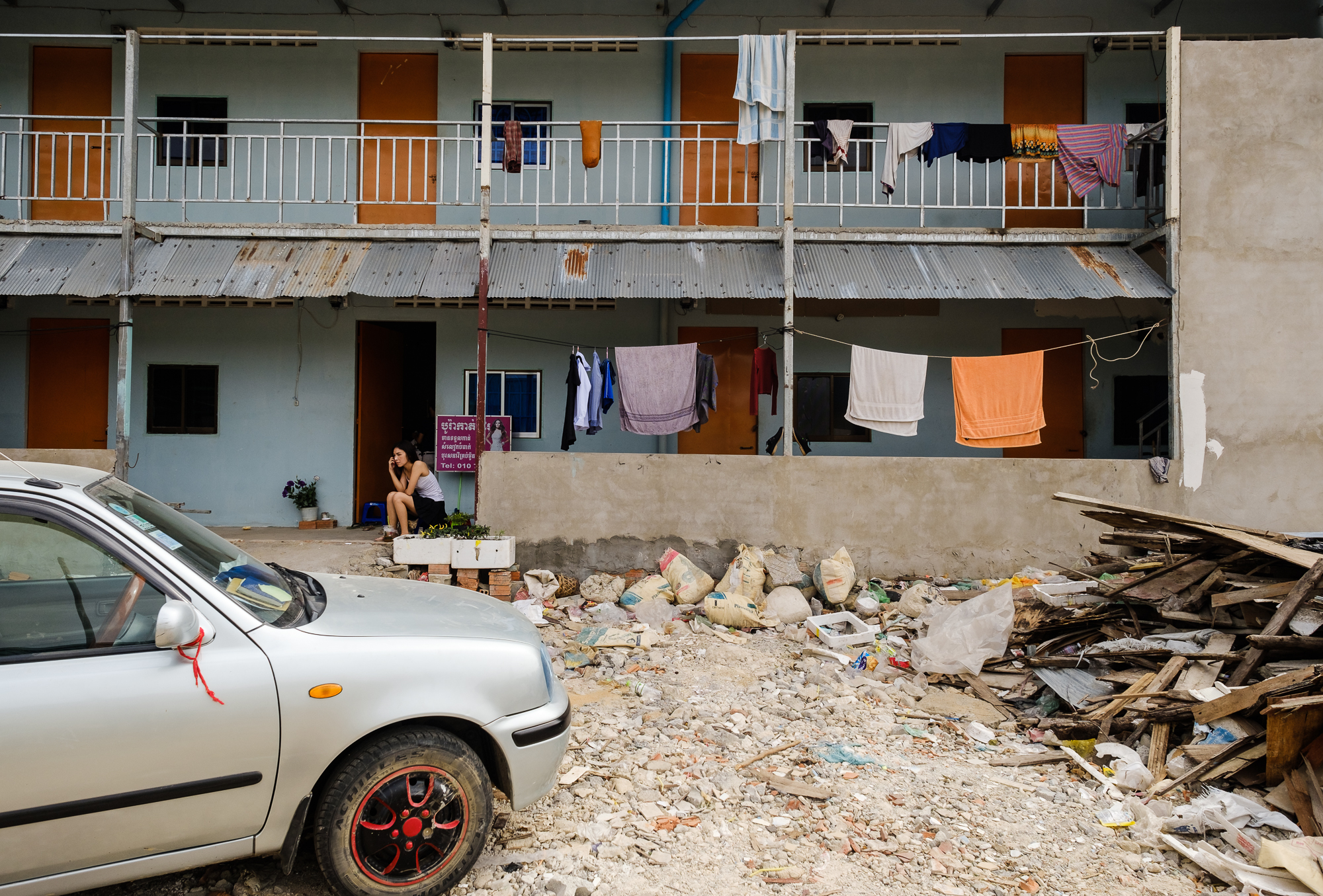 Boeung Kak was once a bountiful, 90 hectare lake that supported many families. It has since dried and become arid after being filled with sand.
Nget Khun, also known as 'Mummy' poses in the Boeung Kak lake development area. The 78 year old has fiercely protested the development and refuses to accept land allotted to her by the government.
A section of fence cutting through the Boeung Kak development area.
Kim Chantha's house sits within the redevelopment area. The house is surrounded by construction sites, and the family is forced to slip under barbed wire or over concrete walls to reach the outside world.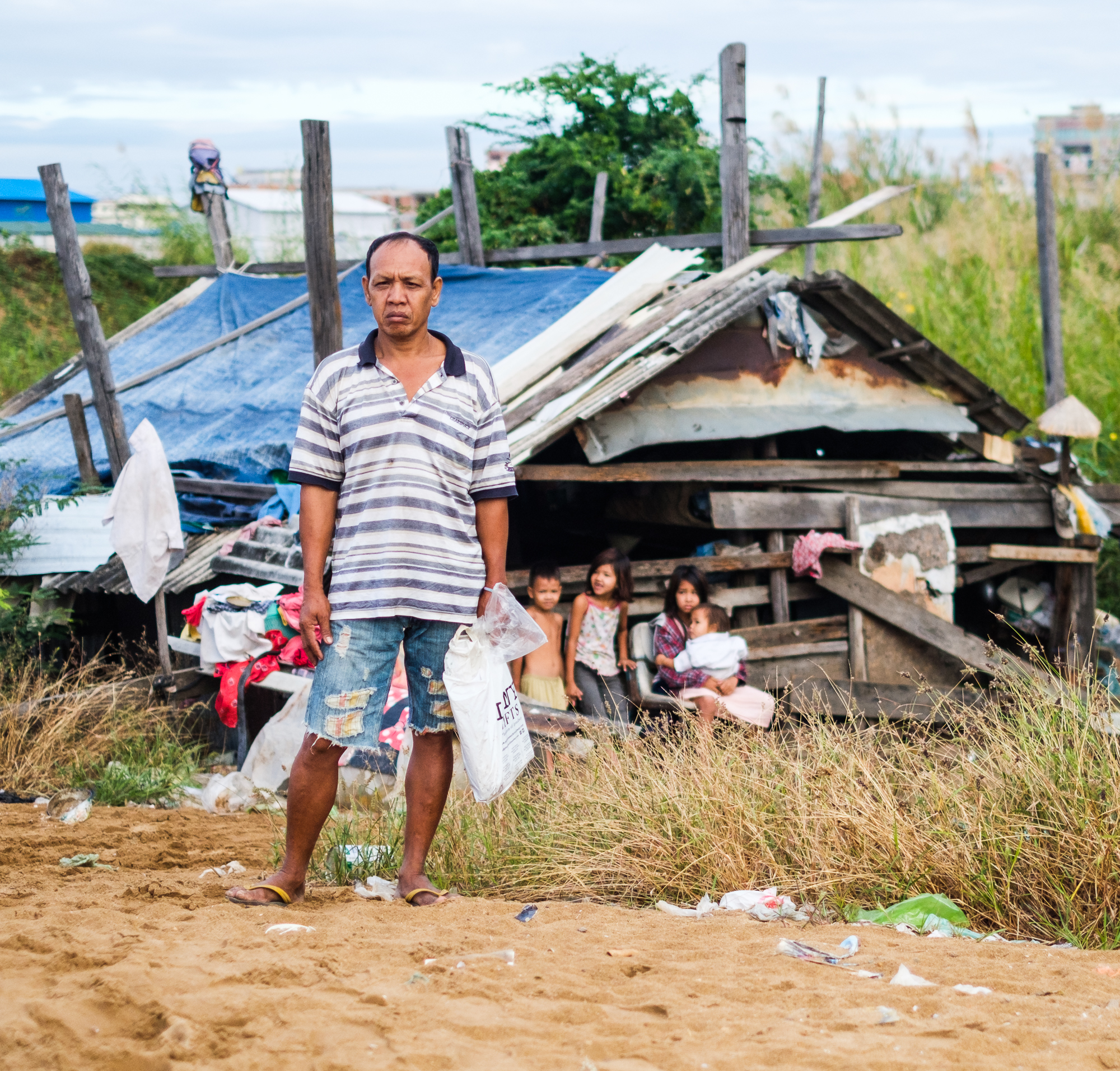 Kim Chantha once made a living from Boueng Kak's bountiful waters, but since the lake has been filled with sand, the former farmer is now forced to collect and sell rubbish to support his family.
Kim Chantha's children sit outside their family home inside the Boeung Kak lake development area. One of the few remaining houses from a community of over 4000 families.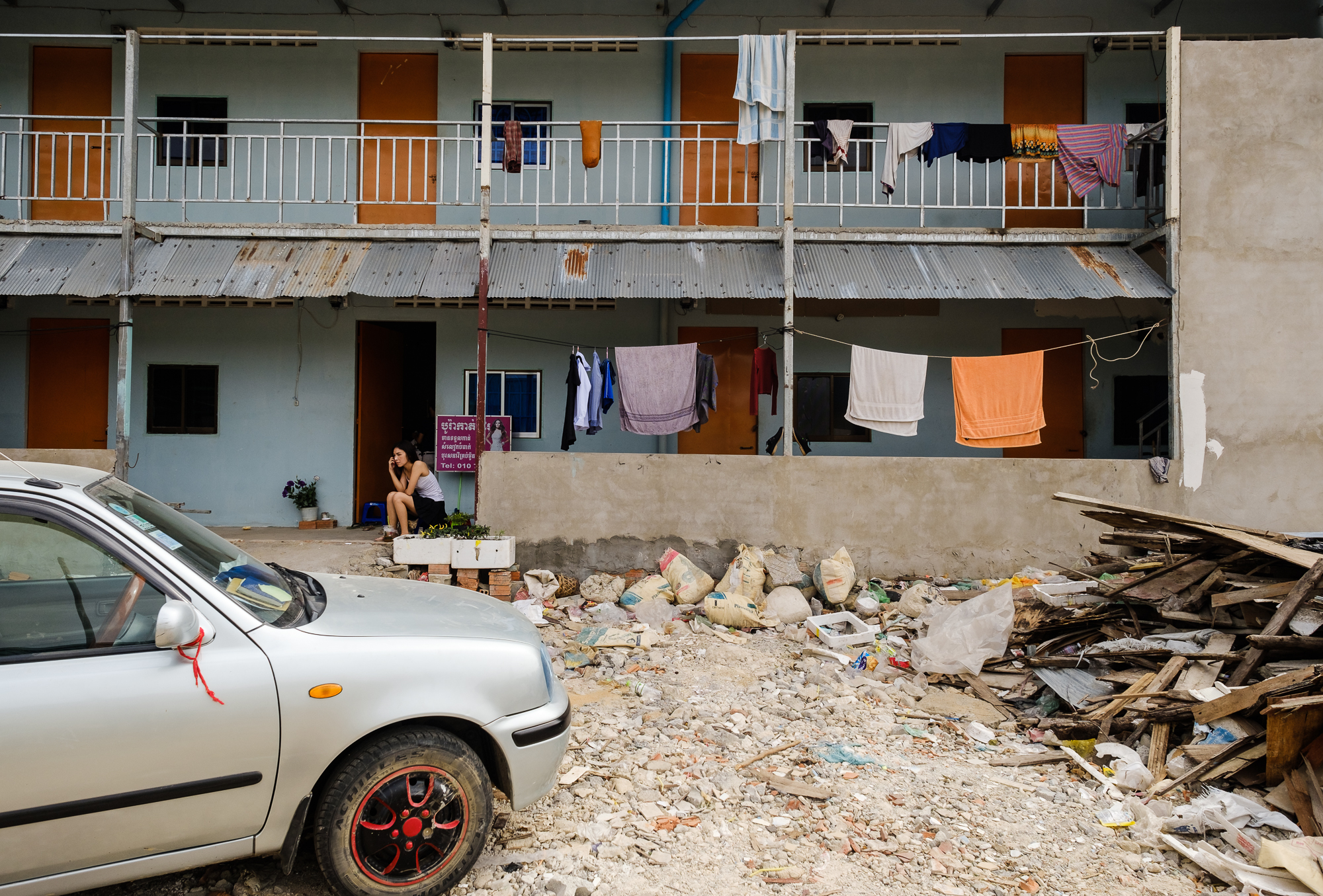 A woman sits outside her apartment amongst the rubble of 12.44, a government designated resettlement area that houses only a small amount of the once thriving Boueng Kak population.
A child runs through the streets of 12.44, Phnom Penh. This resettlement area houses only a small portion of the 4000 families that once lived around Boeung Kak.